If you are a fan of anamorphic filmmaking then you should rejoice as yet another budget anamorphic lens option has entered the market.
The newest lens is from Sirui. They have in the past released 4 great budget anamorphic lenses for cropped sensor cameras. These lenses had a 1.33X squeeze aspect ratio. Well now they entered the world of full frame mirrorless cameras with a beautiful 50mm T2.9 anamorphic lens.

You can check out the examples I shot with this lens in the following video.
You can buy the 50mm Full Frame Anamorphic lens in the following places:
B&H https://bhpho.to/3JZfOhn
Amazon https://amzn.to/3iROxRZ
Amazon Canada https://amzn.to/3JYVRHz
Adorama https://adorama.rfvk.net/ZdeGmR
Diopter filters for close focusing I use are on Amazon and on Amazon Canada
Similar diopters are also on B&H
This lens comes in native mount for RF, L, E, Z mount camera systems, compatible with such full-frame cameras as Panasonic S1H, S5, RED Komodo, Canon R5, R6, C70, Sony FX3, Nikon Z6, Z7.
As an inexpensive alternative to branded full-frame anamorphic lenses, this lens is going to make anamorphic accessible to more people for more situations.
A few mainstream mirrorless cameras currently on the market support 6K 3:2 image mode when their sensors are fully utilized. For example, when shooting at 3:2 with Panasonic S1H in 6K at 24 FPS, you'll get a 6K footage in a 2.4:1 aspect ratio.
Check out also the 75mm full frame anamorphic lens from Sirui that I reviewed HERE.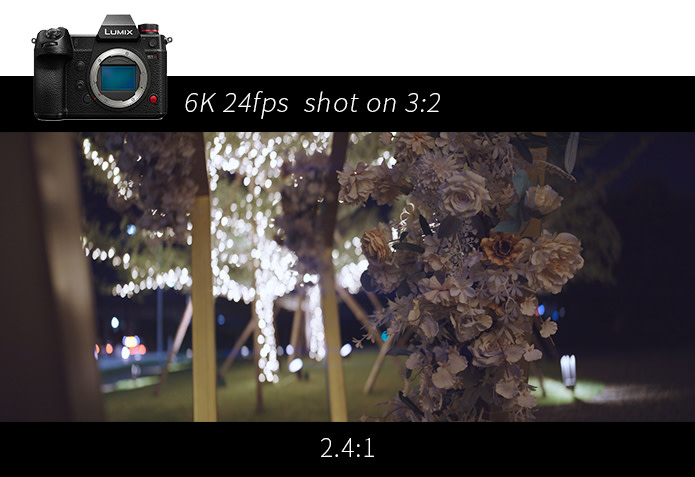 When RED Komodo is set in 6K 3:2 imager mode with a 1.6x squeeze factor, you can easily produce a 2.4:1 aspect ratio in post. In addition, with the 1.6x squeeze factor included in ATOMOS and CVW monitors, you are allowed to see de-squeezed images directly on monitors.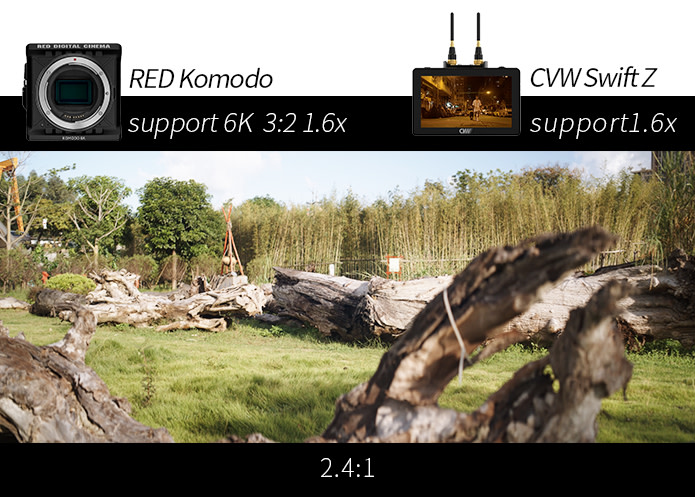 It can be seen that the 1.6x squeeze factor continues to grow in popularity, which will definitely facilitate the use of SIRUI 50mm full-frame lens in the future.

When the sensor is set at 16:9, you'll end up with a much wider 2.8:1 aspect ratio, the viewing experience delivered by it is as premium and immersive as the IMAX format.